The SEO industry is abuzz with news of Google's latest AI update, which sees the incorporation of Google's generative AI into its search engine. This groundbreaking development promises to revolutionize how content is indexed and ranked (even though Search Engine Result Page rank will not matter anymore, in my opinion) on the world's most popular search engine, providing an exciting new opportunity for SEO specialists. However, it is not all positive news.
The integration of generative AI into Google's search engine has sparked significant discussion and disagreement among SEO experts, with some viewing it as a potential disruptor.   For example, with the introduction of generative AI into Google's search experience, AI-generated answers will appear at the top of the Search Engine Results Page. This pushes organic results further down the page, which could have a lasting impact on publishers of all sizes.  In this article, I will cover what exactly generative AI means for SEO and discuss strategies that professionals can use to stay abreast of these rapidly changing technologies.  I like to think that we can all take advantage of Google's latest update when it comes, to embracing any upcoming adjustments within our own practices or business ventures.
Google I/O 2023 overview: reshaping search results
At the recent Google I/O 2023 event, the tech giant unveiled a range of new AI updates that are set to revolutionize the way we search online. The most notable of these is the introduction of PaLM 2, a major AI system that has been built into 25 Google products. This powerful language processing system will enable users to get more comprehensive and intricate search results.
Google further revealed new updates to Bard, an experimental conversational AI service fuelled by LaMDA. During the conference, Google highlighted that recent advancements in AI have equipped it to design more reliable, useful features and products that include but are not limited to customized wallpapers on mobile devices, conversational answers to queries, and improved search outcomes.
The company's latest feature is an AI-powered search with generative AI technology, offering users a one-stop- shop for information on traffic simulations, bike lanes, and more. Beyond this, Google's virtual assistant interactions will also see improvements thanks to generative AI.
Generative AI allows machines to not only recognize patterns but also create new ones based on previous data. So, what does this mean for search engine optimisation (SEO)? Essentially, it means that Google's algorithms will become even more sophisticated in their understanding of search queries and user intent.
These new developments from Google have significant implications for SEO. More than ever, SEO strategies must adapt and prioritize high-quality, informative content rather than focusing on keywords and ranking.
The use of structured data and schema markup will also become increasingly important. While this development may sound intimidating, it presents an opportunity for businesses and websites to truly stand out in search engine rankings and attract more organic traffic through enhanced visibility.
Understanding how generative AI influences search
Generative AI is a breakthrough technology that simplifies even the most intricate purchase decisions, and offers valuable insights into the broader shopping picture. With its ability to process vast amounts of data, Generative AI empowers you with a deep understanding of market trends and customer preferences, making shopping a smoother and more enjoyable experience.
For example, as shown in the image GIF below, in this experiment of SGE (Search Generative Experience), when searching for a product, you will receive a summary of essential factors to consider and suitable products that meet your criteria. Additionally, you will be presented with product descriptions containing relevant, current reviews, ratings, prices, and images.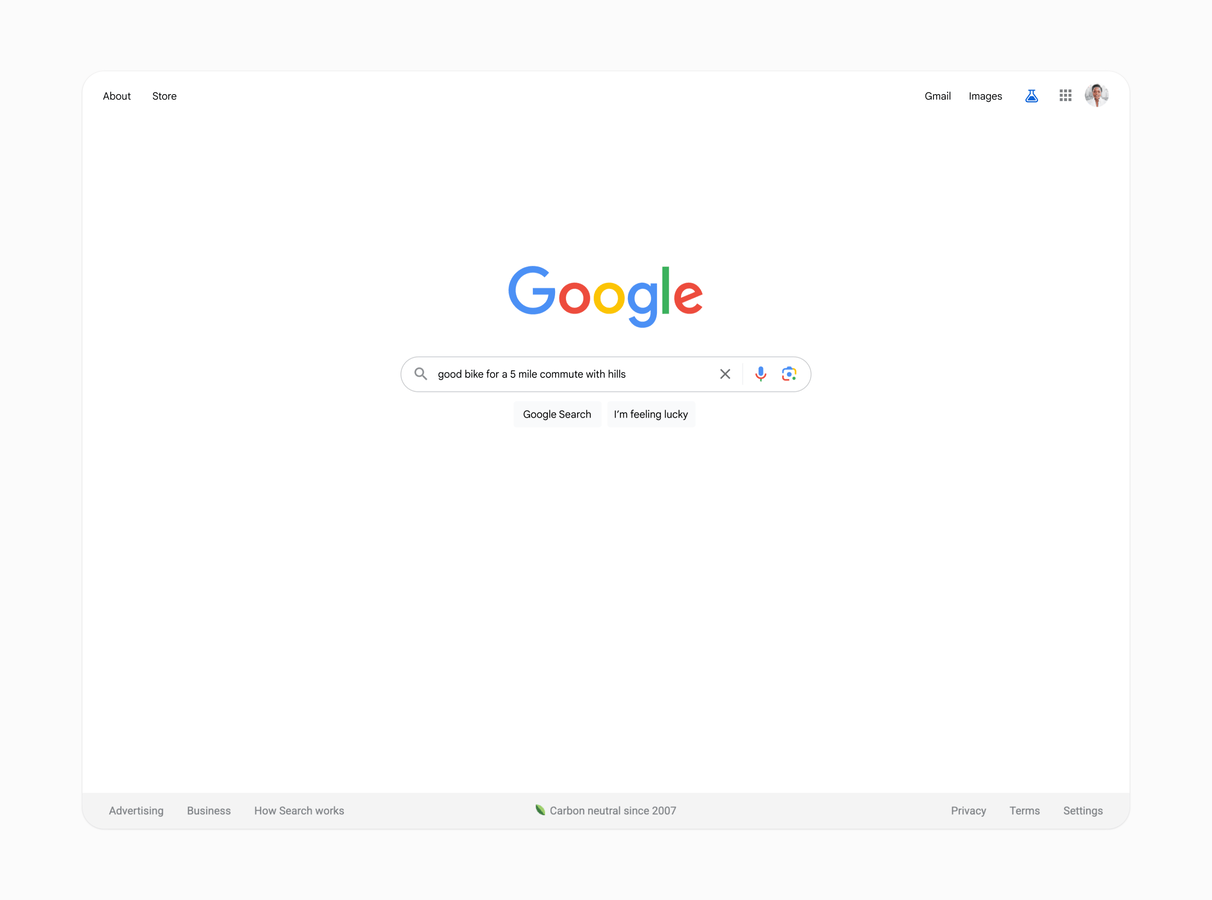 This innovative generative AI shopping experience is built upon Google's Shopping Graph, which boasts over 35 billion product listings—making it the most extensive data set of continuously evolving products, sellers, brands, reviews, and inventory availability. More than 1.8 billion listings are updated in the Google Shopping graph every hour to provide users with fresh, dependable results.
Preparing your website to take advantage of Google's latest AI update
Having a website that has high visibility on search engines is paramount for any business to thrive online. Google's latest AI update, aimed at enhancing the search-generative experience, brings with it both opportunities and challenges.
Generative AI will now impact the way content is perceived and ranked on search engines. Therefore, it's important to prepare your website to take advantage of these changes. One way to do that is to focus on E-E-A-T, which stands for experience, expertise, authority, and trustworthiness.
By creating content that is high-quality, engaging, and authoritative, you can improve your website's chances of being ranked higher on search engines. With Google's new AI update, it is crucial to stay up-to-date with the latest trends and make changes accordingly to stay ahead of the competition.
Making use of natural language processing to improve SEO performance
Implementing effective SEO strategies is essential for businesses looking to improve their online visibility. And while traditional approaches to SEO such as keyword optimisation and link building remain important, cutting-edge techniques like natural language processing (NLP) are opening up new possibilities to take your SEO performance to the next level.
By leveraging NLP SEO techniques and incorporating advanced language SEO tactics, businesses can gain a deeper understanding of how users search for their products or services online and create content that more closely matches the intent behind those searches.
The result? Improved search engine rankings and more qualified traffic to your website. With the right approach, making use of natural language processing can give your SEO strategy a tangible edge and set you apart in today's hyper-competitive digital landscape.
Staying ahead of the curve in an evolving SEO landscape
SEO techniques and trends are in a constant state of flux. To maintain a robust online presence, businesses must stay ahead of the curve and adapt to these changes accordingly.
In recent years, content quality and depth, user experience, and contextual relevance have emerged as vital factors in determining SEO rankings. Simply providing informative and engaging content that delivers value to your audience is no longer sufficient.
For optimal results, your website should also offer a seamless, intuitive user experience while ensuring that its content remains contextually relevant to search queries. By staying abreast of the latest SEO strategies and focusing on these key elements, your business can thrive in the ever-evolving digital landscape.
To further clarify, let's break down the concepts of content quality and depth, user experience, and contextual relevance:
Content quality and depth:
Originality: Unique, non-plagiarised content that adds value to the reader
Accuracy: Factually correct and reliable information
Comprehensive coverage: Thorough exploration of the topic, addressing all relevant aspects
Readability: Clear and concise language, proper grammar, and appropriate vocabulary
Structure: Logical organisation with headings, subheadings, and bullet points for easy navigation
Multimedia elements: Inclusion of relevant images, videos, infographics, or other visual aids to enhance understanding
User experience:
Site speed: Fast loading times for pages and media
Mobile-friendliness: Responsive design that adapts to different screen sizes and devices
Navigation: intuitive menus and clear links for easy access to information
Accessibility: Compliance with web accessibility guidelines to accommodate users with disabilities.
Visual appeal: Attractive design and layout that enhances the overall look and feel of the site
User engagement: interactive elements such as comments, social sharing buttons, and calls-to-action that encourage user participation
Contextual relevance:
Keyword optimisation: Appropriate use of relevant keywords and phrases throughout the content
Semantic search: Ensuring that the content addresses the user's intent, not just the specific keywords
Topical authority: Establishing expertise and credibility in your niche by covering related subjects in- depth
Internal and external linking: Incorporating links to other relevant content within your site and from reputable external sources
Metadata optimisation: Crafting compelling meta titles, descriptions, and tags that accurately reflect the content
Schema markup: Implementing structured data to help search engines better understand and categorise your content
To sum up, marketers and SEO specialists should stay informed about the changes that Google is making and adapt their strategies as needed. Whether it's updating current content, using an AI-based keyword optimisation tool to come up with more accurate long-tail keywords, or restructuring entire sites to meet AI criteria, staying informed and being prepared is key. Generative AI is a disruptive force that can have a profound impact on how and where sites appear in search engine results.
Based on what we've seen since its introduction, incorporating elements of generative AI into SEO workflows has become a must. In many cases, it represents one more essential predictor for the placement of websites in SERPs. With this knowledge alone, you can make your business platform competitive in the digital landscape.
The question remains: are you ready for the Search Generative Experience update from Google's search engine? Should the impending Google Generative AI update leave you feeling unprepared or overwhelmed, rest assured that M&C stands ready to navigate these digital waves with you, ensuring your business remains resilient and competitive even in the face of disruption.